Recessed Lighting solution, flush with walk-on protection, the DALSP-E-BAM-6P6 range is robust and reliable. It answers all cleanrooms' requirements for Life sciences (from ISO 5 to ISO 9) domain,
and semiconductor sector.
The DALSP-E-BAM-6P6 is compatible to hydrogen peroxide vapour (H2O2) and also to other chemical preparations spread for room biodecontamination.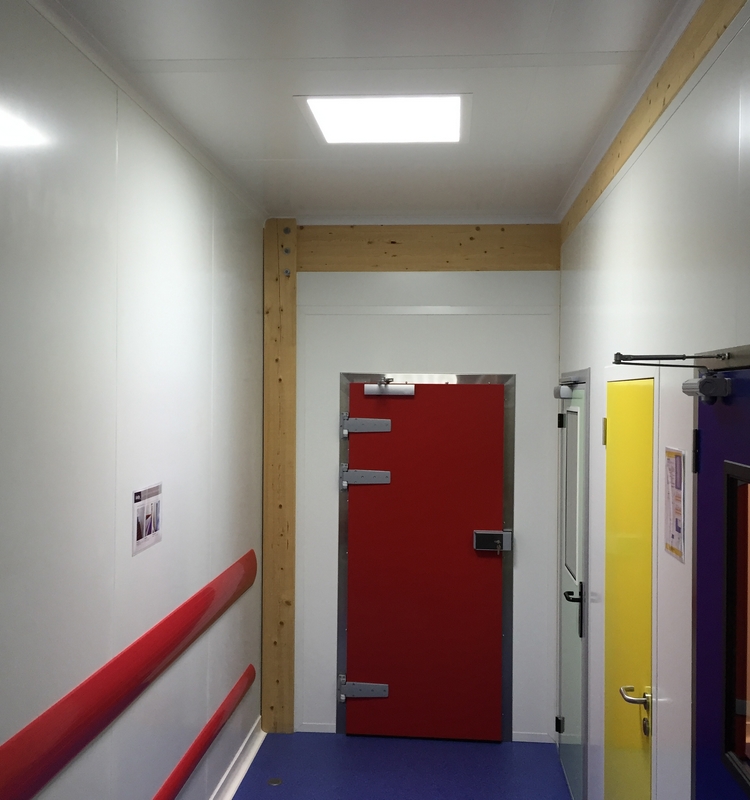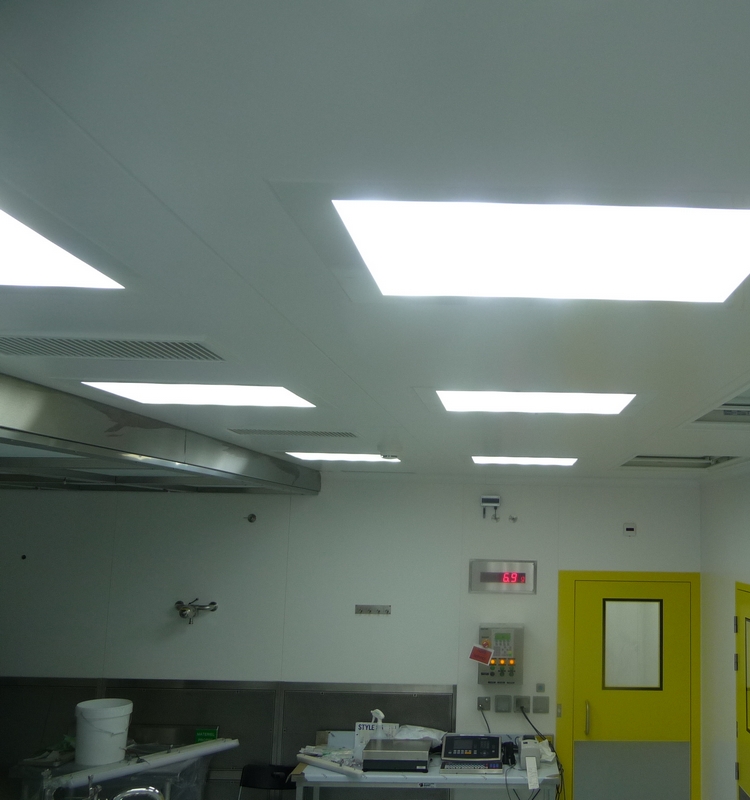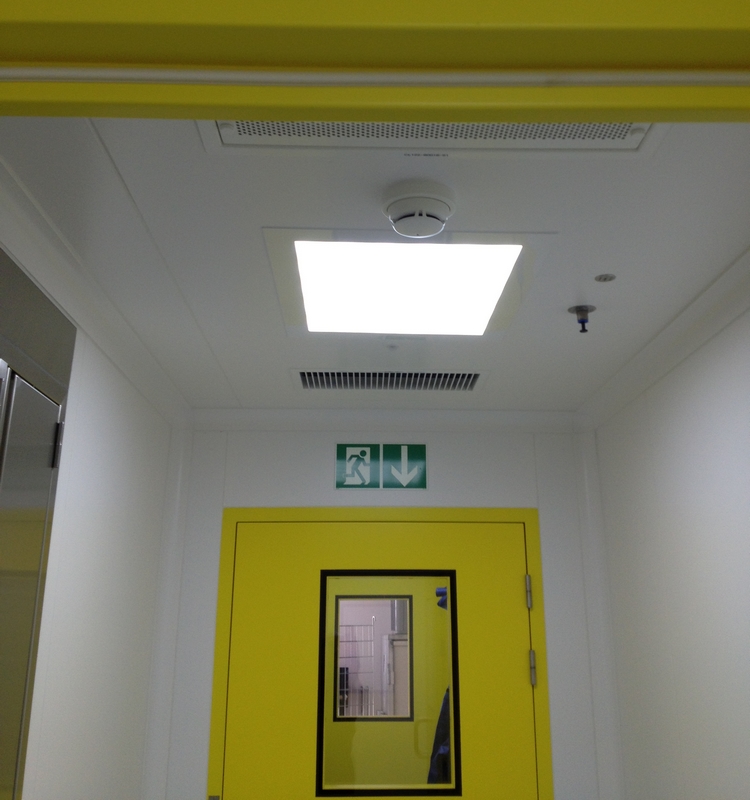 Key points
ISO 5 to ISO 9
Flush on one or both sides and fully incidentally walk-on
For T56 Grid ceilings or cleanrooms sandwich panels
Without any surface retaining contamination
Resistant to hydrogen peroxide vapour treatments – H2O2
Lifetime : 100 000 hours
Several luminous flow, dimensions, options and dimming mode available.
Recessed lighting solution with light emitting diodes, For Cleanrooms and sensitive areas
Innovative
Accidental walk-on protection (0,9 KN), the DALSP-E-BAM-6P6 range simplifies maintenance operations by enabling a safe circulation above ceilings. Flush from both sides, these range of lighting fixture is perfectly fitted for cleanrooms modular or sandwich panels from 50 to 200 mm.
Savings
Without any maintenance, offering a very long lifetime above 100 000 hours (L70B10), with a very low energy consumption and various dimming possibilities, our lighting solutions are actively contributing to reduce operating cost.
Polyvalent
Luminous flow, is adapted for the DALSP-E-BAM-6P6 to comply closely to your requirements and constraints.
Material
Opal diffuser in PMMA or glass. Robust IP65 mechanical design in powder painted steel – RAL 9010
Mounting
Place the front frame in the opening then install the back frame adjust and lock the two together. Then assemble the backplate, holding the electronics, on top of it.
Power supply
The DALSP-E-BAM-6P6 range of solutions is powered through a 230Vac-50 Hz. The integrated power converter is available with a 0-10V or DALI dimming mode.








| | |
| --- | --- |
| Technical specifications | |
| Dimensions L x W x H | 644 x 644 - Height : 50 to 200 mm |
| Weight | 14 kg |
| Lifetime (L70B10) | 80 000 hours |
| Colour temperature | 4800°K |
| Diffuser | Opalescent (Glass as an option) |
| Luminous flow | 3060 / 3550 / 3920 / 4480 / 5300 Lumens |
| Power | 19 / 22 / 26 / 30 / 36 Watts |
| Operating temperatures | From - 30°C to + 60°C |
| UGR | < 19 |
| Class according to ISO 14644-1 | ISO 5 to ISO 9 |
| Class according to GMP | B to D |
| Design & manufacturing | French |
| Guaranty | 5 years |