Minimal dimensions, maximum luminous efficiency, the LEDSP range is designed and manufactured specifically to satisfy all regulations and standards applicable to cleanrooms for life Sciences field (from class ISO 5 to ISO 9) and microelectronics (ISO 2 to ISO 9).
The LEDSP is compatible with all hydrogen peroxide vapour treatments as well as other preparations used for the room biodecontamination.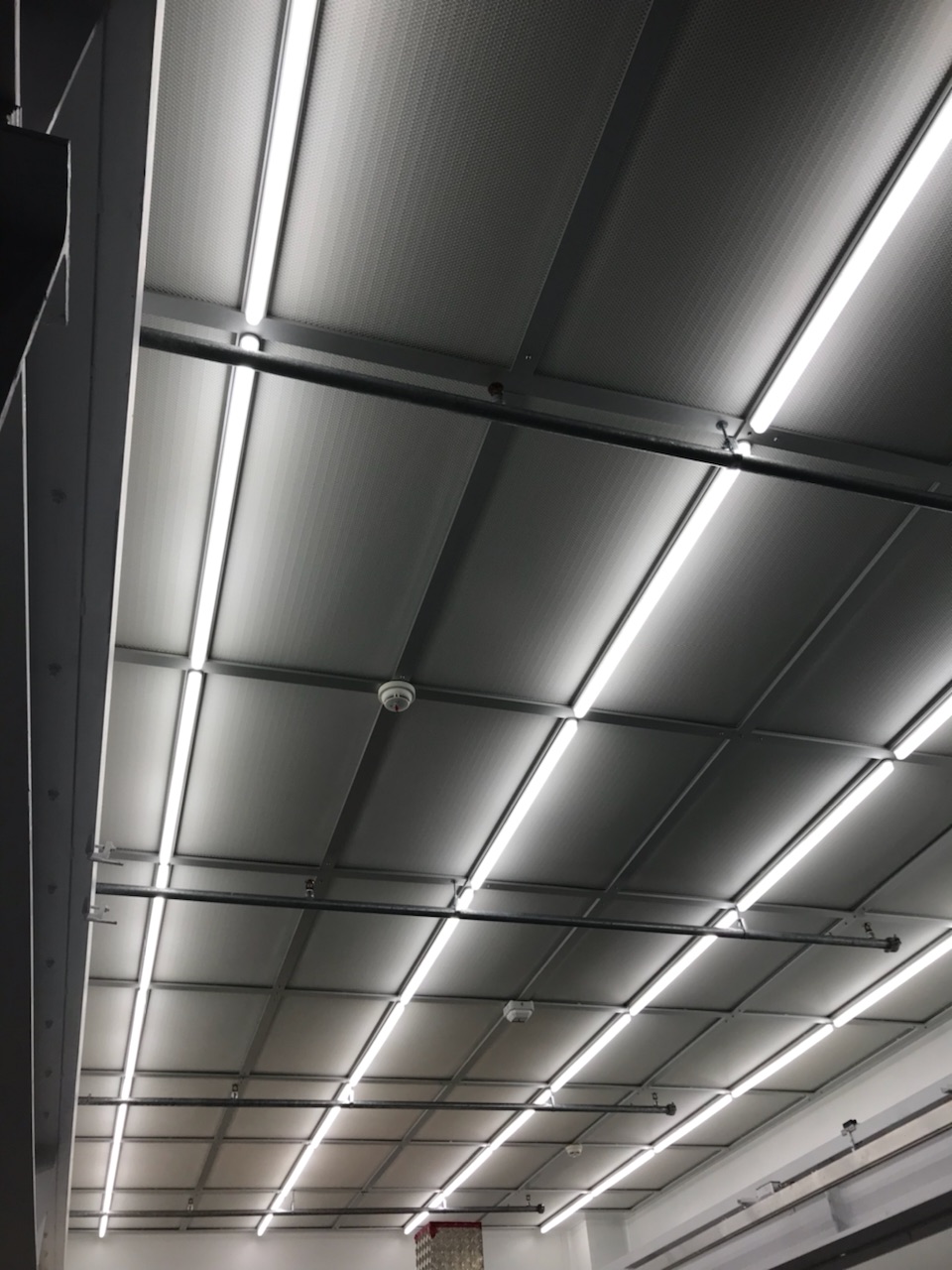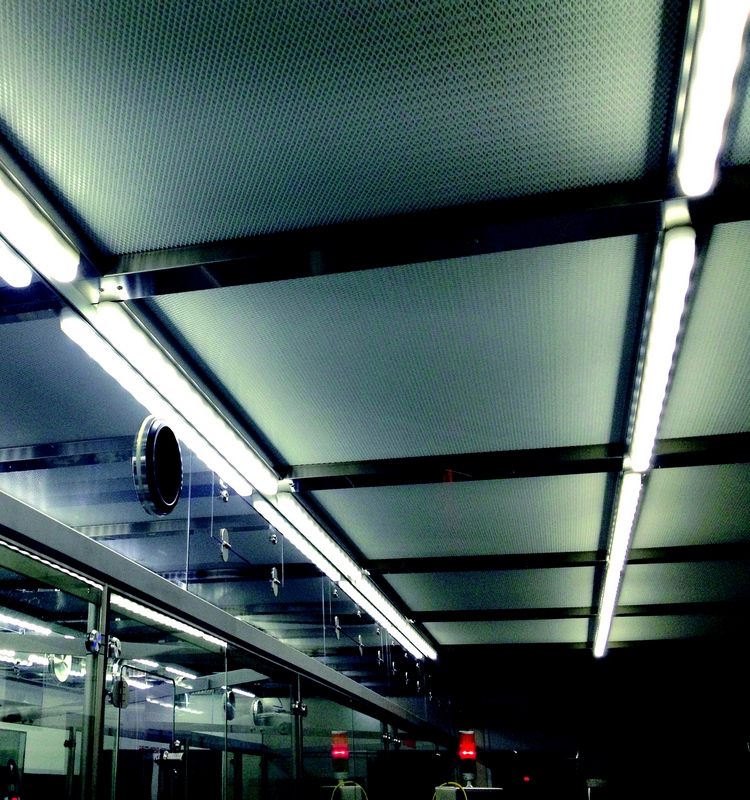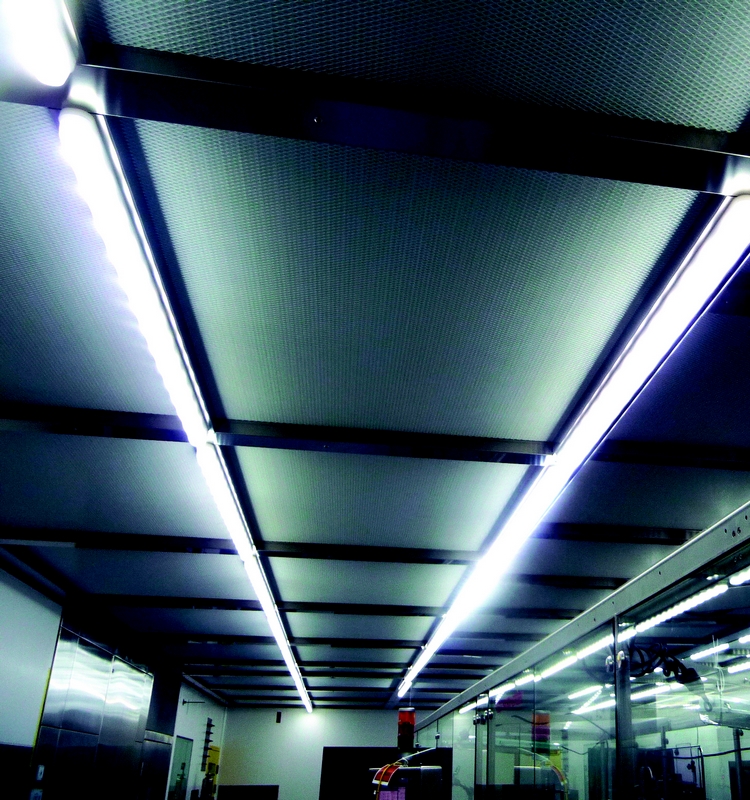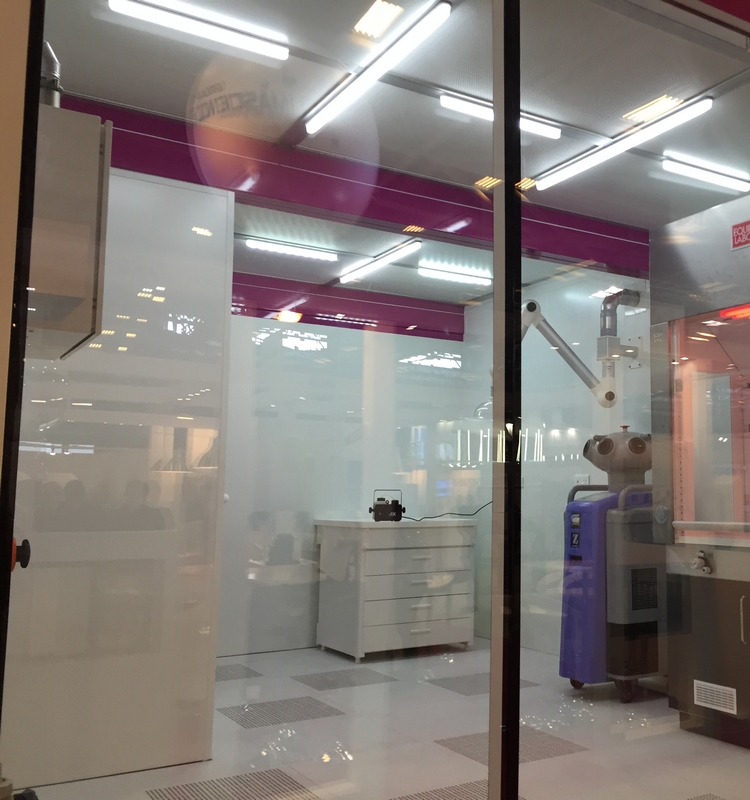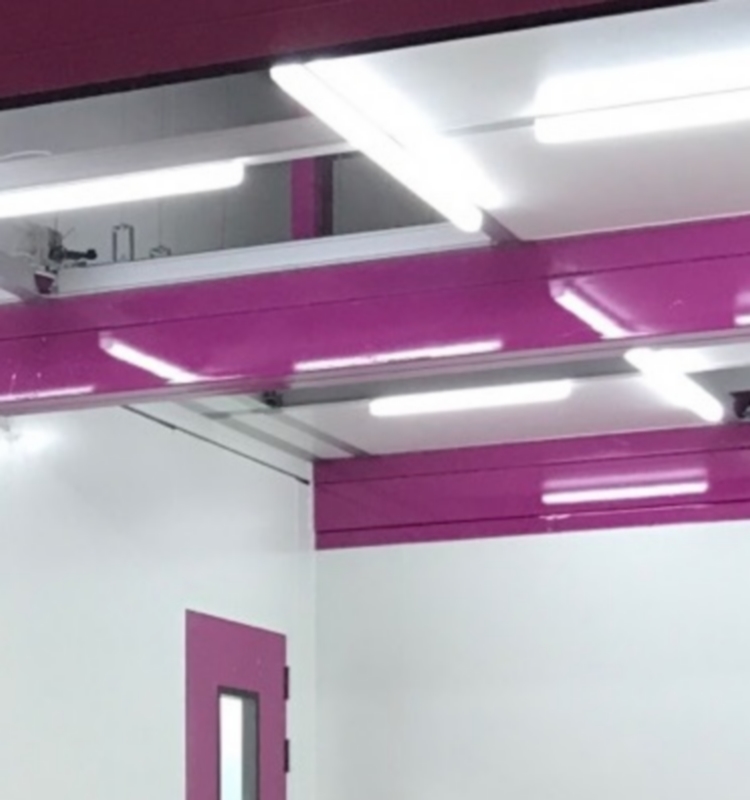 Key points
ISO 2 to ISO 9
Surface mounted, without any perturbation of the surrounding laminar airflow.
No retention surfaces for particulate or chemical contamination
Resist to hydrogen peroxide vapour heavy treatments - H2O2
Life expectancy: 60 000 hours
LED LIGHTING SOLUTION FOR CLEANROOM AND SENSITIVE INDUSTRIES
DESIGN
Without any surface retaining particulate or chemical contamination, the LEDSP is a tear-drop solution perfectly fitted to filters' frame structures of the most sensitives cleanrooms 'areas (ISO 2 to ISO 6).
Its design does not perturbate the airflow of the filtration modules, FFU or autonomous LAF.
Savings
Designed with the latest LED generation, its luminous efficiency above 130 lm/watt actively reduces operating costs.
Polyvalence
Its reduced dimensions and its ease and fast installation are enabling the LEDSP range to comply with the strongest constraints.
Material
Sealed lighting fixture made of a polycarbonate moulded diffuser, mounted onto a plate holding the electronics and LED.
Mounting
Couples of clips are applying the back of the lighting fixture directly on the filter frame.
Powering
The LEDSP are powered in 230 VAC – 50 Hz








| | |
| --- | --- |
| Technical specifications | |
| Dimensions L x W x H | 585 x 42 x 35 / 1197 x 42 x 35 mm |
| Masse | 0.4 kg / 0.8 kg |
| Lifetime (L70B10) | 60 000 hours |
| Colour temperatures | Cool White 5700°K (BF), Neutral White 4000°K (BN) |
| Diffuser | Opal |
| Luminous flow | 1050 / 2100 Lumens |
| Power | 8 / 13 watts |
| Operating temperatures | - 35°C to + 60°C |
| UGR | < 19 |
| Class according to ISO 14644-1 | ISO 2 to ISO 9 |
| Class according to GMP | A to D |
| Design & manufacturing | French |
| Guaranty | 3 years |