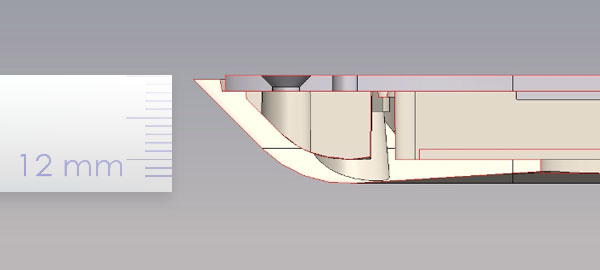 Origin of our concept
As cleanroom users and designers, we possess the knowledge of their routine maintenance. Thanks to this knowledge and to our LED expertise, we have established a list of significant improvement which brings a strong added value.
From this point, the idea to create lighting solutions which could last as long as the cleanrooms, without any required maintenance for a minimum of 15 years of use, appears.
For more than 10 years, we have studied and manufactured patented lighting solutions, compatible with all cleanrooms 'constraints. The innovation relies on the following points :
The use of LED technology which was bringing a lifetime expectancy (in the year 2008) of 60 000 hours; more than 100 000 hours in 2015.
Installation without cutting any opening in the ceiling with a 12 mm depth lighting fixture, offering no retention surface to particulate contamination.
In 2008, we were providing all reasons to convince to the attractivity of LED and surface mounted solutions for cleanroom and sensitive industries. Since then, our lighting solutions have proved themselves. They simplify cleanroom design, reduce the engineering studies whilst providing savings and reliability.
Today, the most constraints cleanrooms for pharmaceutical industry, semi-conductor, defence & space, and life sciences are equipped with our solutions.
With the wide adoption of LED, our attitude has evolved. Our recommendation as a manufacturer is more and more obvious, as manufacturer of lighting solutions for cleanrooms with preventive maintenance is fully scheduled.
Our range of product is widening and evolving in relation with our customer needs.
Use of the last available LED and electronic components

, we choose between the two world of this sector,

to guaranty a lifetime up to 100 000 hours*

, therefore 11 years for a 24H/24 usage of 22 years for a 12H/24 usage.
* according to the IEC/PAS 62722 recommendations and based on TM-21 system and LM-80 data of LED manufacturers.

A simplified installation, always without cutting aperture in the ceiling panels, and multiple other solutions (revamping)
Anecdote: LEDs are manufactured in cleanrooms by epitaxy and PVD processes. In these rooms and in the process itself, the presence of particles can cause defects on the wafer that are etched to create LEDs. LUCISBIO lighting solutions equip cleanrooms of some deposition systems manufacturers.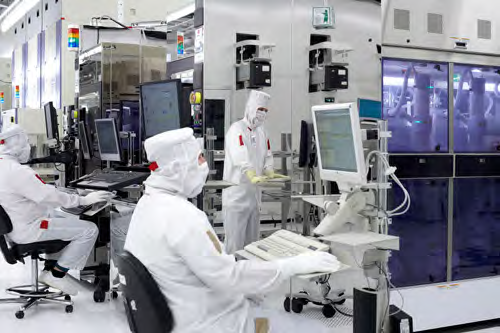 LED lighting
Sensitive industries and cleanrooms market, (according to ISO 14644), is demanding of low consumption lighting fixtures to replace fluorescent tubes lighting and their weaknesses.
LUCISBIO® lighting solutions par their design and their ease of use are answering all expectations and fulfil the following goals:
Reduce cost of conception, of use and maintenance
Manage capital expenditure (rapid return on investment)
Rapid and easy mounting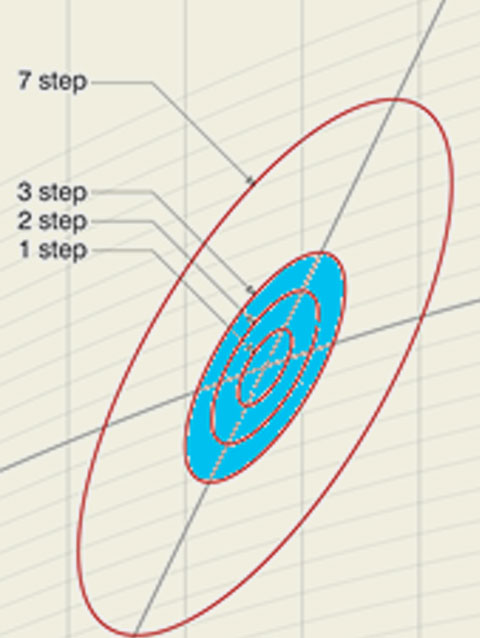 Robust products
In order to match cleanrooms particularities, LUCISBIO® selects with great care all material of its solutions.
These is completed by the selection of electronic components adapted to the application i.e. :  wavelength (white, temperature of colour, specific wavelengths), CRI (colour rendering index) >80, but also a selective binning in a 3 macadam eliptic step.
LUCISBIO® can also satisfy any particular demand from semi domain to animal room.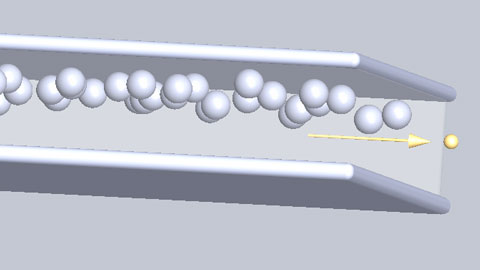 Working principle
The light emitting diode (LED) is made of several layers of semiconductor material.
A current passing through this diode triggers a recombination of electrons between two energy levels, leading to the emission of photons.
Thanks to the semiconductor's composition, every wavelength of the visible luminous spectrum can be obtained.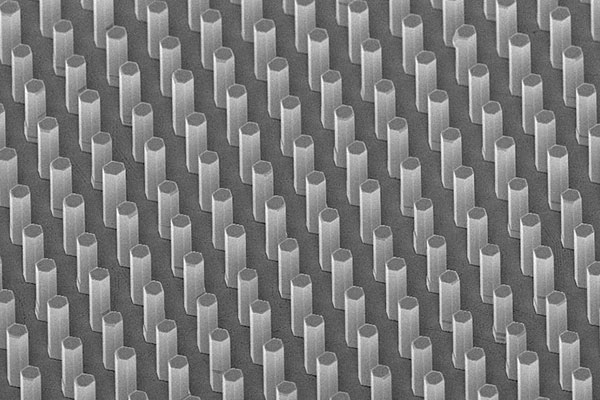 Rare earth issue
LEDS are composed of rare earth elements as Gallium (Ga) or Indium (In). These elements are located at the bottom of the periodic classification and are representing a wide geopolitical issue directly concerning semi industry and microelectronics processes.
All LED manufacturers have in view to make evolve their process to target nano structured forms of silicon carbide or zinc sulphide. Trend is also focused to the structural modification of the LED, as for instance ALEDIA company developments.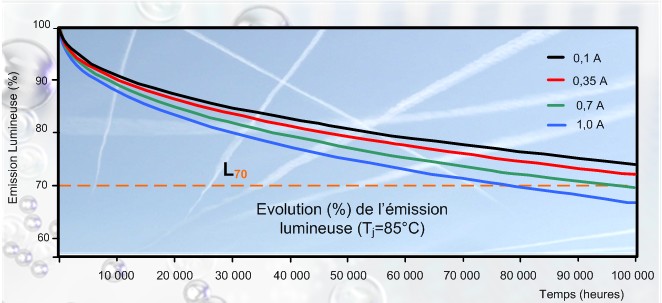 Lifetime: a simple question of know-how
Most lighting manufacturers currently suggest a lifetime of 50,000 to 60,000 hours for their LED lighting. This lifetime corresponds to the L70 (The period at the end of which a reduction to 70% of the initial luminous flow can be observed), defining the moment when the drop in luminous flow can be detected by the human eye.
However, LUCISBIO with selection of high quality LED and with a specific design, even with a cautious approach, suggests that, as a minimum, 100.000 hours should be relied upon for all of our products. Even so, with a use of 12 hours per day, 365 days per year this minimum lifetime level would provide for at least 22 years of usage, which is far superior to existing systems.
Some important prerequisites must be observed in order to use LED and maintain them in good condition without which these components would be prone to damage.
Thermal dissipation
The LED functioning temperature must be as stable as possible which is accomplished by a finalized, robust and qualified installation design. Use of a SMI board specific to the installed model of LED and the designed dimensions of the dissipation substrate are therefore fundamental.
Power conversion quality
The major challenge in the lighting system's design is associated with regulation of its power supply.  Stability of the power must be perfect to prevent any damage to the LED.
In consequence, LED lighting systems must be powered through a regulated and rectified current.
Power regulation units must, therefore, absorb the frequent electrical disturbances in the mains power supply. If components are subjected to harmonics or power imperfections, their lifetime can be greatly reduced. LUCISBIO® study its own power supply units in order to manage perfectly the required power conversion. This type of powering module will absorb any electric perturbation from the mains or from the LED, in both directions.
LUCISBIO®'solutions: innovative and durable
LUCISBIO® is the creator of the DALSP-X, a range of LED lighting, patented and robust solutions, which by supressing all ceiling apertures constraints, considerably simplifies cleanroom design and study.
Without any retention surface to contamination, all LUCISBIO® range has been thought and is being manufactured in compliance with all applicable cleanrooms regulations and standards for the life sciences (from class ISO5 to ISO9) and the semi sector (ISO2 to ISO9).
All LUCISBIO products are compatible with  hydrogen peroxide vapour (H2O2) and with all other chemical preparations used for room treatment.
With a life expectancy of L70B0 @ 100 000 hours, a lighting drive flexible to any requirements and a low power consumption, LUCISBIO® solutions contribute actively to reductions in operating costs.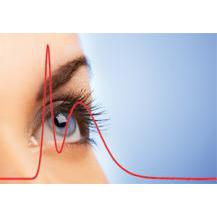 User perception: luminous flow management
Another challenge to face, as important as the previous two, is to provide the powerful flow of light in a manner which is both appealing and suited to the working environs.
This objective is fulfilled by optimising distribution of luminous beams in the active structure of the lighting system before being directed to the illuminated area.
LED can be provided with mounted primary optics or with a secondary optic in order to establish specific or intensive lighting of surfaces and areas. These accessories, which modify the photometry, can be used to optimize the delivered light distribution
All LUCISBIO® solutions se are compliant to the EN 60598-1 standard and are classified in the Group 0 or 1 for the photobiological risk according to NF EN 62471 and IEC TR 62778.
| Group | General description |
| --- | --- |
| Group 0 - exempt of risk | No photobiological risk |
| Group 1 - low risk | No photobiological risk in normal conditions of use |
| Group 2 - moderate risk | No hazard due to the aversion response to very bright light sources or thermal discomfort |
| Group 3 - High risk | High risk even for a short exposure |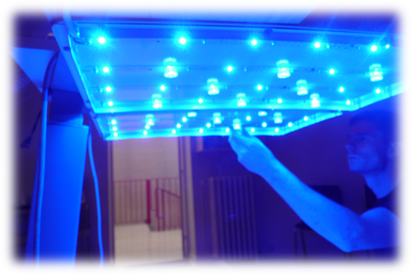 Suitability and comfort
LEDs are available in several monochromatic wavelength, not only in red, blue and green but also in amber or for some other specific wavelength bandwidth.
For white LEDs, several temperatures of colour are available covering from, the warm white (2000 – 3000°K), through neutral white (4000°K) to the cool white (6500 °k).
The lighting fixture luminous flow can be dimmed from 0 to 100 % of its nominal power with various available modes.
Polyvalent, LUCISBIO® luminaires' technology can be adapted to any requirement: height of the building, luminous intensity, special design (circadian cycle, inactinic spectrum, warning indication, dual mode…), …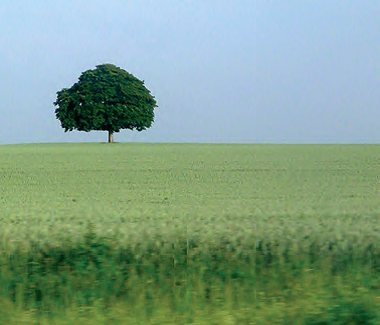 Sustainability
LUCISBIO® is committed in a responsible manner for the design and the manufacture of its solutions, in respect with people right, their health and their environment.
All LUCISBIO® innovations are created in that philosophy.
LUCISBIO® has obtained OSEO support for its innovation program.